What is Vaultex?
Vaultex is a Gold and Precious Metals Exchange that combines regulatory compliance with best-of-breed technologies to facilitate asset tokenization and the trading of allocated physical metals for institutional and accredited investors around the globe.

 

ONE-STOP-SOLUTION

We are an asset-agnostic full-service exchange and secondary marketplace for allocated physical gold trading.

 

TRUST

Vaultex operates similarly to a traditional spot gold exchange, however, our products will be focused on the tokenization of precious metals with reputable support partners around industry-proven technology incorporated in an AAA-rated jurisdiction.

 

INNOVATION

Through innovative products and solutions based on tokenization, we provide companies and asset owners with a deeper and more global pool of investors while participants will be provided with access to previously inaccessible precious metal assets in an efficient and cost-effective manner.

 

BEST OF BOTH WORLDS

By innovating precious metals assets and precious metals based alternative assets through blockchain technology, Vaultex will bridge the gap between off-chain and on-chain markets. Regulatory Compliance
We embrace traditional financial regulation and complete KYC/AML checks as per the guidelines set forth by the Monetary Authority of Singapore and the Ministry of Law.
Proven Technologies
We employ cloud-based, reputable and proven exchange technology, FIX and API connectivity, and high-throughput low-latency front-end UI / UX solutions in a dedicated onshore colo facility.
Proprietary products
We will be one of the first to tokenize a range of precious metals based assets on a fully regulated exchange in one of the world's leading capital markets.
For Approved Market Participants
We allow trading only for institutional & accredited investors.
Liquidity
Liquidity providers on our exchange provide allocated physical gold liquidity with market depth. 
Singapore Domiciled Global HQ
World's 3rd largest FOREX exchange center

Strict regulatory environment

High concentration of institutional funds & family offices

Reasonable taxation policies
100+ Years Expertise
We are managed by a team with 100+ years of experience from various backgrounds in the global financial markets.
Vaultex aims to usher in the future of finance by bridging the gap between off-and on-chain markets of tokenized real-world assets and financial products.
We envision leading and accelerating the process by connecting and educating the market players and by developing innovative products and solutions.
We also wish to contribute to a more sustainable planet through our precious metals ESG responsible products, a niche in which we will act as an enabler and as a driver of change.
Through precious metals tokenization on the platform, Vaultex will provide companies and asset owners with greater liquidity and a deeper global diverse pool of investors, while investors benefit from efficient and cost-effective access to previously inaccessible assets.
Meet the Team
Our team is composed of industry veterans with broad experience and a strong ethical mission.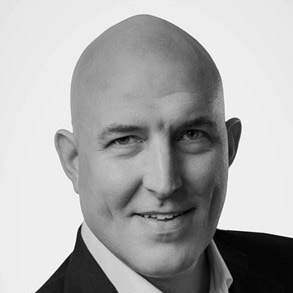 Read biography
Jeffrey has been advising companies, venture funds and family offices in Asia for over 25 years and has extensive experience in a variety of industries, including finance, software and electronic hardware development, supply chain management, telecom and infrastructure. Additionally, he has a deep knowledge and understanding of start-up companies and has started many of his own, including Meson Partners Ltd., a telecom tower services provider in Myanmar, and Sky Fiber Incorporated, the first major reseller of the O3B network.
Jeffrey is currently the Managing Director and a co-founder of ICM, and president and co-founder of Baryon, Inc., a technology start-up with a focus on the commercialisation of disruptive energy efficiency technologies.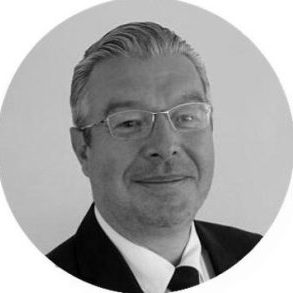 Read biography
Simon is a sophisticated financial services executive with over 25 years experience in electronic trading and digital transformation in equities, fixed income, FX, and commodities. With broad expertise in both leading sell and buy-side organizations he recently led the JP Morgan Asian e-trading platform strategy, spearheading JPM from 5th electronic platform to Number 1 in Asia. Simon has held senior leadership positions of multiple, geographically dispersed high-performance teams across trading, sales, operations and technology for FICC and equities markets.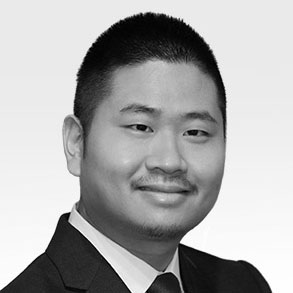 Read biography
Kevin has experience in a number of industries and fields, including technology, mathematics, financial modeling, finance and venture capital. Kevin is a co-founder of ICM.
Kevin began his career in mathematics and technology and spent ten years working in Silicon Valley in the tech industry. Following his time in Silicon Valley, Kevin joined Google as a member of the Google Ad Sales Team, specializing in back-end work to support sales revenues.
Kevin has over 15 years of financial experience, with a focus on trading a variety of instruments, including options, swaps, debt and equity. He also has significant experience as an angel investor, an industry and passion he has been actively involved in for the last 10 years.
In addition to the above roles, Kevin acts as Chief Strategic Officer and Business Development Officer to multiple privately held companies globally.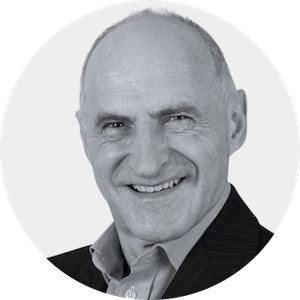 Read biography
Paul Lee-Simion is an inspirational technologist delivering visionary business success.
Paul has held senior positions in banks throughout the world including China. Paul is now based in Singapore.
Paul's innovations for banks, insurance and wealth resulted in new billion dollar revenue streams, dominated financial markets for 30 years and the practices including  agile, cloud computing, DevOps, and machine learning are now contemporary.
Paul's involvements in start-ups have resulted in trade sales of over 800 million dollars.
Paul's expertise provides valuable insights into how technology can drive growth and improve business outcomes. He is also dedicated to giving back to his community, volunteering his time and expertise to non-profit organizations focused on education and youth development.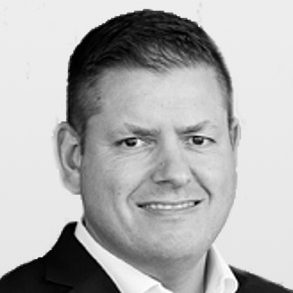 Mike Abbott
DIRECTOR and CHIEF FINANCIAL OFFICER
Read biography
Mike is a Fellow member of the Association of Chartered Certified Accountants (ACCA). He brings nearly 3 decades of significant cross-industry experience, most recently in the commodities trading space. Mike began his career with PwC in London in 1992. After public practice, he eventually joined Kidde plc, a FTSE 250 specialised engineering group during 1997. Kidde promoted him to Finance Director, Asia, in 2002, based in Bangkok. In 2005, Kidde became part of the United Technologies Corporation, an NYSE listed conglomerate. In 2006, Mike relocated to Singapore to become Financial Controller of Petredec Limited, a global leader in energy trading and transportation. He became Chief Financial Officer in 2010, holding the role for ten years, and overseeing several significant milestones in the company's growth. Mike remains based in Singapore and joined Vaultex in late 2020. He holds a BA with Honours from the University of London.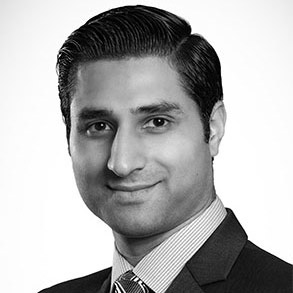 Umar Khattak
CHIEF INVESTOR RELATIONS OFFICER
Read biography
Umar has significant experience in asset management, investments, client development,  and business development.
Umar is currently a director and a co-founder of ICM.
Prior to founding Vaultex, Umar worked at a family investment office as an investment officer, where he was responsible for management of investments, with a focus on real estate investments. Following this role, Umar worked at HAWT Energy, a wind turbine company in business development, client development and government relations, where he was also responsible for founding their consultancy arm and renewable energy farm site selection.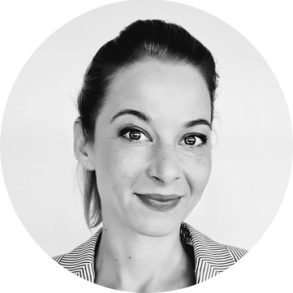 Read biography
Cristina has been contributing substantially to the success of early- and growth-stage startups in Europe and Asia for more than 15 years. She has significant experience in early-stage consulting, venture architecture, strategy, investor relations, and building marketing and sales departments.
After her career start at Mercedes-Benz Switzerland, she was drawn to the innovative and fast-paced environment of international tech startups. Currently based in Zurich, Cristina has lived in Spain and Japan, her second home.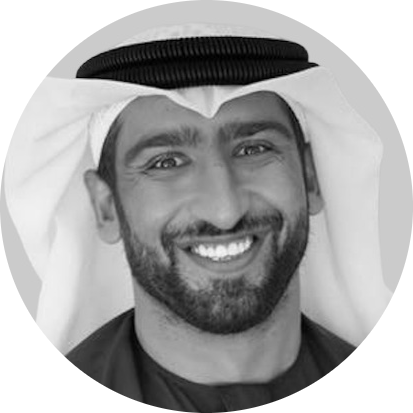 Read biography
Younis Al Dawoodi is an expert in hospitality and tourism with extensive knowledge in hotel operations, customer service, food and beverage management, budgeting, and personnel management. He is the Area Country Manager for the Middle East at Kerten Hospitality, responsible for a portfolio of managed and franchised hotels, achieving significant portfolio growth, expanding into new markets, and implementing sustainability initiatives. Younis has also volunteered as a member of the Industry Development Committee of the Abu Dhabi Department of Culture and Tourism and won several awards and honors for his contributions to the hospitality sector.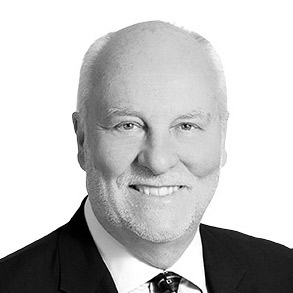 Read biography
Doug has a range of experience in law, finance and the natural resource sector and has been actively involved in business in Asia for more than 25 years.  Doug is currently Senior Counsel at McMillan LLP, a Canadian law firm, and serves as Chairman of Xlocate Ltd., a media and communications company focused on secure communications and artificial intelligence.
Doug is currently a director and a co-founder of ICM.
Prior to holding these roles, Doug acted as the President and CEO of TSX listed Sunwah International and Kingsway Capital of Canada Ltd., two financial services firms, and co-founded Borealis Funds Management Ltd.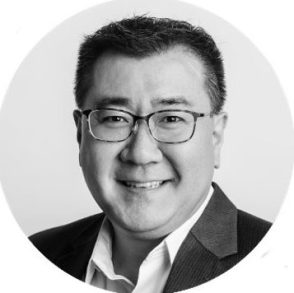 Daniel Kim
ADVISOR BUSINESS DEVELOPMENT
Read biography
Daniel is a seasoned executive with over 20 years of experience in the financial markets on both the buy-side and the sell-side in the US and in Asia. His experience lies mostly in the electronic institutional trading space and has successfully built several trading desks from the group up. He has held senior positions in local FIs in Korea, Newedge Financial, and most recently with Societe Generale in Singapore. He brings an extensive distribution network as well as a deep expertise in business development across multiple markets and various asset classes.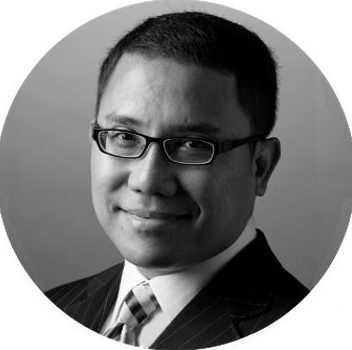 Read biography
Nizam is a well-known leader in the Singapore regulatory and compliance sector for financial services. Nizam started his career in compliance at the Ministry of Finance. Later he would join the MAS and spent 6 years there as Division Head, Market Conduct Policy Division.
Nizam joined the private sector and has been a thought leader in the Singapore fintech ever since.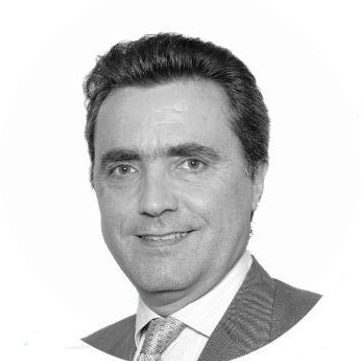 Read biography
Emmanuel Faure is a seasoned professional with over 27 years experience in Asia. He presently leads the APAC arm of Horizon Software. He was previously head of APAC for Ned Davis Research.
Emmanuel served as Managing Director for Jefferies-Bache Hong Kong as Head of APAC, Head of Business development & Sales APAC for HSBC futures, and Managing Director of Newedge/Fimat for Asia Pacific. Prior he was Deputy General Manager of the Brokerage Department at Societe Generale (Fimat) Tokyo.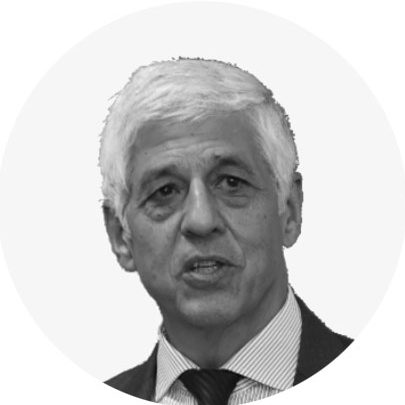 Read biography
Maurizio Liverani is Chairman of 30secondstofly Inc (acquired by AMEX GBT in 2020), and of Baryon Capital Corporation. He is also an Angel Investor and a partner of Network Society Venture.
He holds a Doctor of Philosophy in Electrical Engineering and a Master of Science in Electrical Engineering from Stanford University and a Bachelor of Science in Electrical Engineering from the University of Surrey (England). Maurizio is a member of YPO Gold organization and an alumnus of Harvard Business School.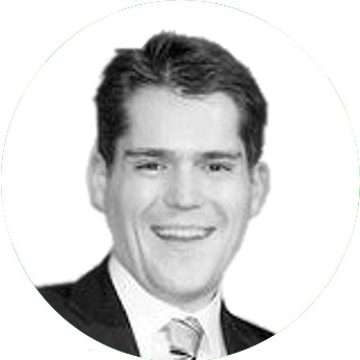 Read biography
Mathew Hoyle is the founder of Matthew Hoyle Financial Markets, a highly successful headhunting firm specialized in the financial services sector. Matthew Hoyle is a member of the Vaultex advisory board.
Matthew's firm is well known in the industry, and contracted by banks, hedge funds and all sorts of trading firms—for example; Tibra, Optiver, Tower Research, Citadel, Millennium Partners, amongst many others.