THE ASSET AGNOSTIC
SECURITY TOKEN EXCHANGE
A fully licensed and regulatory compliant secondary marketplace in Asia serving institutional and accredited investors
WHAT IS VAULTEX?
VAULTEX is a tokenized asset and security token exchange which combines REGULATORY COMPLIANCE with BEST OF BREED TECHNOLOGIES to facilitate asset tokenization, security token offerings (STOs) and security token trading for institutional and accredited investors.

Through TOKENIZATION, we provide companies and asset owners with a deeper and more global pool of investors while participants will be provided with access to previously inaccessible assets in an EFFICIENT and COST EFFECTIVE manner.

By INNOVATING securities and alternative assets through blockchain technology, Vaultex will bridge the gap between off-chain and on-chain markets. Regulatory Compliance
Full regulatory compliance, we embrace traditional financial regulation and complete KYC/AML checks
Proven Software
Utilize long proven exchange software, existing forex APIs, and frontend UI / UX solutions in dedicated financial colocation facility approved by regulator
For Approved Market Participants
Trading only for institutional & accredited investors
Liquidity Provider
Act as liquidity provider to companies, asset owners and investors 
Singapore Domiciled Global HQ
World's 3th largest FOREX exchange center

Cryptocurrency friendly regulatory environment

High concentration of institutional funds & family offices

Reasonable taxation policies
KEY VAULTEX STRENGTHS
Our key competitive strengths are:
the provision of liquidity to the market

listing and tokenizing assets with unique rights that are not generally found in the market or are generally considered too small to securitize and are therefore difficult to trade

use of best of breed technologies

full regulatory compliance

extensive KYC/AML checks

our top of the line security

our efficient and inexpensive user experience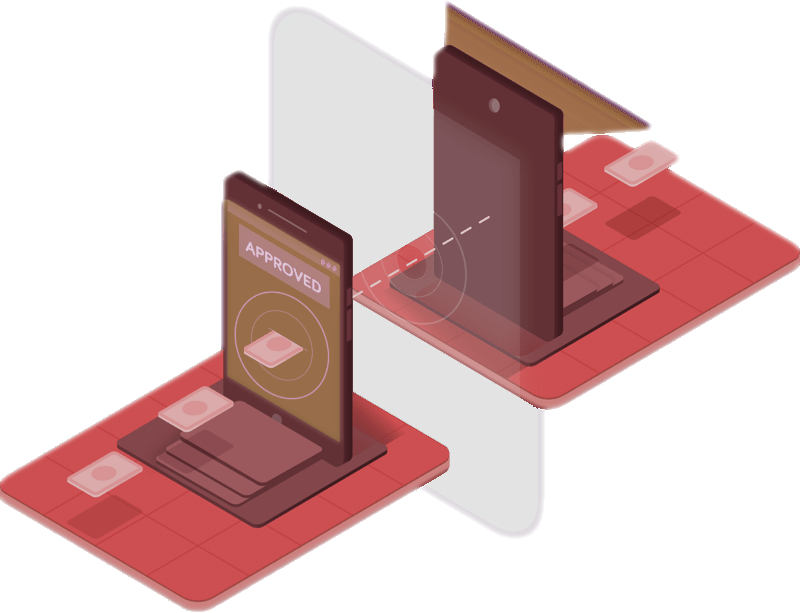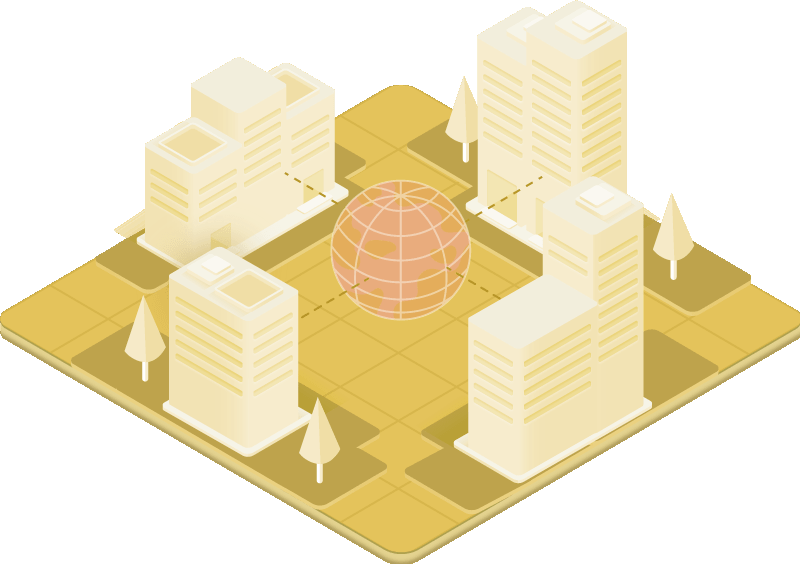 WHY VAULTEX?
Best of breed technologies
Proven and approved operational technologies recognized within the institutional finance industry

Any traditional trading front end, gateway, or trading bot can connect via standard FIX API
First mover advantage
Vaultex will be one of the first to enable trading of security tokens on a fully regulated exchange in one of the world's leading capital markets
Will also be one of the first to:
operate an institutional grade electronic exchange to trade tokenized spot gold bullion and other precious metals;

tokenize futures contracts for other commodities including natural gas;




tokenize securities through STOs; and

tokenize other assets such as real estate and individual power plants
Leading market change
Vaultex has an experienced management team with both strong financial and technical backgrounds capable of leading change and ensuring full institutional compliance and technical development.

Exchanges that can facilitate regulated security token trading are an essential component in the digital asset ecosystem

Vaultex has assembled a team ideally qualified to create a world class digital asset trading platform
Vaultex will launch as an electronic securities exchange and platform through which spot gold bullion, other precious metals and commodities and assets will be tokenized, listed and traded, pursuant to an exemption under the Commodity Trading Act.
Vaultex will initially focus on the tokenization of spot gold bullion. Following the listing of the gold tokens, Vaultex will undertake the tokenization of spot silver, spot platinum and spot palladium. It is Vaultex's intention to then tokenize futures contracts for precious metals tokenized on the Vaultex Exchange and to issue and index to a basket of precious metal tokens that can be traded and hedged against.
Upon receipt of the relevant licenses from the MAS, Vaultex intends to operate as a platform for companies to list and subsequently trade a range of tokenized securities through STOs. Vaultex will also tokenize new and alternative financial instruments that contain features not found in the present market, allowing them to be listed and offered to Vaultex market participants.
Full regulation and compliance: Vaultex intends to establish a market for STOs and security token trading that is fully licensed and compliant with MAS' requirements and operates within Singapore's regulatory framework.
Standards: Vaultex intends to create a high standard for listing and rules for admission and trading.
Quality and compliance: Vaultex will institute stringent AML/KYC checks on all market participants.
Liquidity: The Vaultex Exchange will be developed as a marketplace for tokenized securities, bringing a new level of access, liquidity, and transparency to traditional and cryptocurrency markets.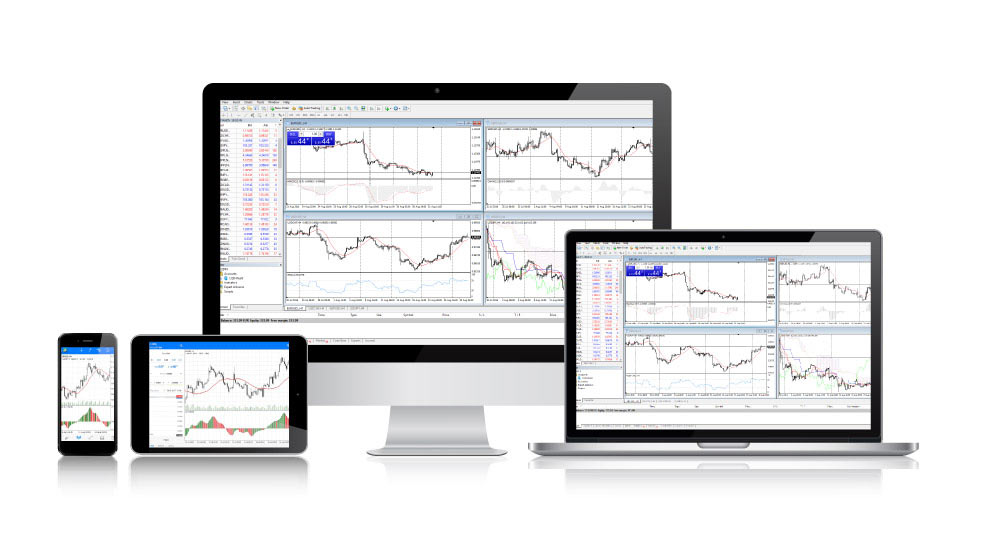 Our exchange matching engine and clearing technologies are best-of-breed, proven and approved within the institutional finance industry, and deployed in a low-latency high-throughput global financial tier III data center, SG1. SG1 is the most network-dense data center in the region and offers access to one of the three global roaming exchange peering points worldwide.
The Team
Our team is composed of industry veterans with broad experience and a strong ethical mission.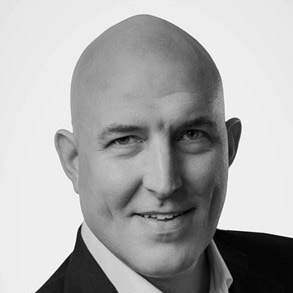 JEFFREY PREMER
CEO AND DIRECTOR
Jeffrey has been advising companies, venture funds and family offices in Asia for over 25 years and has extensive experience in a variety of industries, including finance, software and electronic hardware development, supply chain management, telecom and infrastructure.  Additionally, he has a deep knowledge and understanding of start-up companies and has started many of his own, including Meson Partners Ltd., a telecom tower services provider in Myanmar, and Sky Fiber Incorporated, the first major reseller of the O3B network.
Jeffrey is currently the Managing Director and a co-founder of ICM, and president and co-founder of Baryon, Inc., a technology start-up with a focus on the commercialisation of disruptive energy efficiency technologies.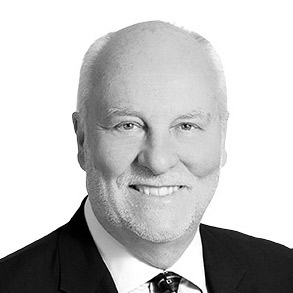 DOUGLAS BETTS
CHAIRMAN AND DIRECTOR
Doug has a range of experience in law, finance and the natural resource sector and has been actively involved in business in Asia for more than 25 years.  Doug is currently Senior Counsel at McMillan LLP, a Canadian law firm, and serves as Chairman of Xlocate  Ltd., a media and communications company focused on secure communications and artificial intelligence.
Doug is currently a director and a co-founder of ICM.
Prior to holding these roles, Doug acted as the President and CEO of TSX listed Sunwah International and Kingsway Capital of Canada Ltd., two financial services firms, and co-founded Borealis Funds Management Ltd.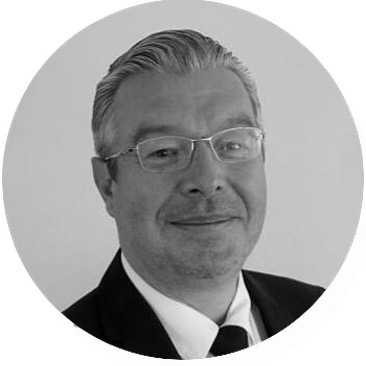 SIMON SYWAK
CHIEF OPERATING OFFICER
Simon is a sophisticated financial services executive with over 25 years experience in electronic trading and digital transformation in equities, fixed income, FX, and commodities. With broad expertise in both leading sell and buy-side organizations he recently led the JP Morgan Asian e-trading platform strategy, spearheading JPM from 5th electronic platform to Number 1 in Asia. Simon has held senior leadership positions of multiple, geographically dispersed high-performance teams across trading, sales, operations and technology for FICC and equities markets.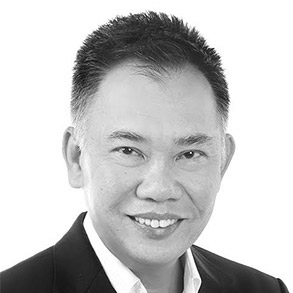 MATTHEW MOK
DIRECTOR 
Matthew has over 25 years of experience in corporate finance and advisory expertise with a focus on business and investments in Asia as well as significant experience in KYC and AML compliance. 
Matthew is currently a director and a co-founder of ICM. 
Matthew also serves as a Protector of a family office trust where he is responsible for asset management and investments.  Additionally, Matthew is the Managing Director of LionRock Investments Pte. Ltd., a family investment office, and has served on the board of directors for a number of companies across Asia and Europe.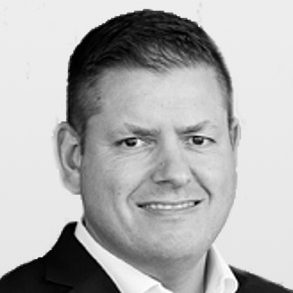 MIKE ABBOTT
CHIEF FINANCIAL OFFICER
Mike is a Fellow member of the Association of Chartered Certified Accountants (ACCA). He brings nearly 3 decades of significant cross-industry experience, most recently in the commodities trading space. Mike began his career with PwC in London in 1992. After public practice, he eventually joined Kidde plc, a FTSE 250 specialised engineering group during 1997. Kidde promoted him to Finance Director, Asia, in 2002, based in Bangkok. In 2005, Kidde became part of the United Technologies Corporation, an NYSE listed conglomerate. In 2006, Mike relocated to Singapore to become Financial Controller of Petredec Limited, a global leader in energy trading and transportation. He became Chief Financial Officer in 2010, holding the role for ten years, and overseeing several significant milestones in the company's growth. Mike remains based in Singapore and joined Vaultex in late 2020. He holds a BA with Honours from the University of London.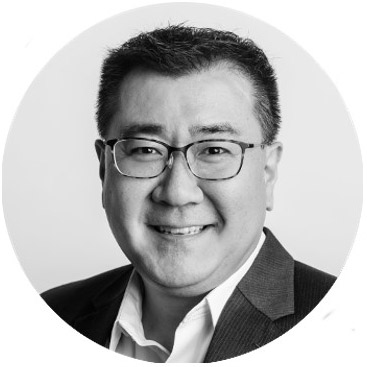 DANIEL KIM
CHIEF BUSINESS DEVELOPMENT OFFICER
Daniel is a seasoned executive with over 20 years of experience in the financial markets on both the buy-side and the sell-side in the US and in Asia. His experience lies mostly in the electronic institutional trading space and has successfully built several trading desks from the group up. He has held senior positions in local FIs in Korea, Newedge Financial, and most recently with Societe Generale in Singapore. He brings an extensive distribution network as well as a deep expertise in business development across multiple markets and various asset classes.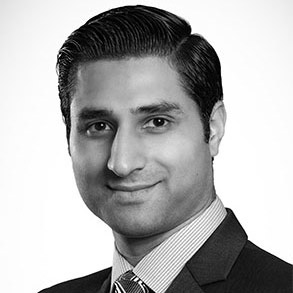 UMAR KHATTAK
CHIEF INVESTOR RELATIONS OFFICER
Umar has significant experience in asset management, investments, client development,  and business development.  
Umar is currently a director and a co-founder of ICM.
Prior to founding Vaultex, Umar worked at a family investment office as an investment officer, where he was responsible for management of investments, with a focus on real estate investments. Following this role, Umar worked at HAWT Energy, a wind turbine company in business development, client development and government relations, where he was also responsible for founding their consultancy arm and renewable energy farm site selection.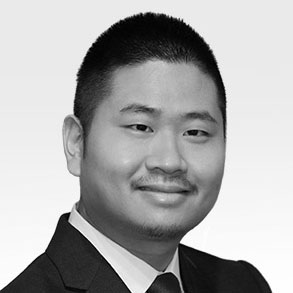 KEVIN YOSHINAGA
CHIEF STRATEGY OFFICER
Kevin has experience in a number of industries and fields, including technology, mathematics, financial modeling, finance and venture capital. Kevin is a co-founder of ICM.
Kevin began his career in mathematics and technology and spent ten years working in Silicon Valley in the tech industry. Following his time in Silicon Valley, Kevin joined Google as a member of the Google Ad Sales Team, specializing in back-end work to support sales revenues.  
Kevin has over 15 years of financial experience, with a focus on trading a variety of instruments, including options, swaps, debt and equity. He also has significant experience as an angel investor, an industry and passion he has been actively involved in for the last 10 years.  
In addition to the above roles, Kevin acts as Chief Strategic Officer and Business Development Officer to multiple privately held companies globally.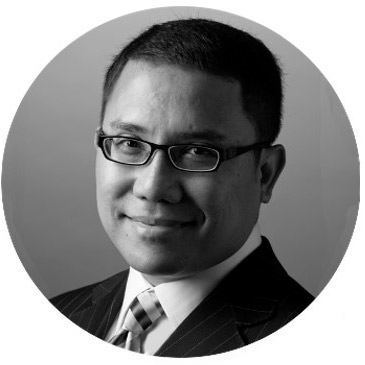 NIZAM ISMAIL
REGULATORY ADVISOR
Nizam is a well known leader in the Singapore regulatory and compliance sector for financial services. Nizam started his career in compliance at the Ministry of Finance. Later he would join the MAS and spent 6 years there as Division Head, Market Conduct Policy Division.
Joined the private sector and has been a thought leader in the Singapore fintech ever since.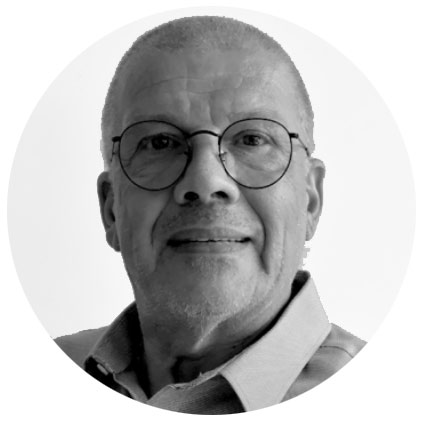 SASHO MARKOV
CHIEF TECHNOLOGY OFFICER
Senior financial services executive with over 20 years of experience in first-tier investment banks in the UK and Asia at Barclays Capital UK, Lehman Brokers UK, and JP Morgan Hong Kong and Singapore. Deep hands on exposure to managing and delivering end-to-end investment bank enterprise global projects, including managing third parties, platform architecture design, implementation and production support. Strong software engineering and analytical knowledge of fixed income asset class pricing, risk management, trading flows, post trade life cycle, client and regulator flows.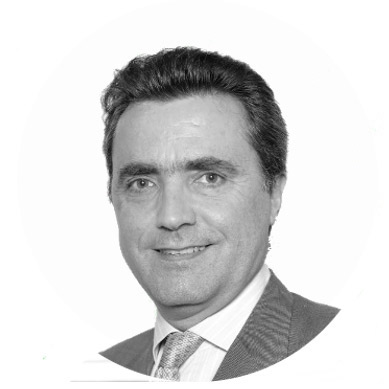 EMMANUEL FAURE
ADVISOR TO THE BOARD
Emmanuel Faure is a seasoned professional with over 27 years' experience in Asia. He presently leads the APAC arm of Horizon Software. He was previously head of APAC for Ned Davis Research.
Emmanuel served as Managing Director for Jefferies-Bache Hong Kong as Head of APAC, Head of Business development & Sales APAC for HSBC futures, and Managing Director of Newedge/Fimat for Asia Pacific. Prior he was Deputy General Manager of the Brokerage Department at Societe Generale (Fimat) Tokyo.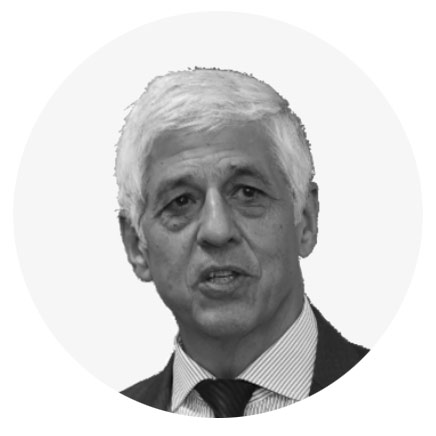 MAURIZIO LIVERANI
ADVISOR TO THE BOARD
Maurizio Liverani is Chairman of 30secondstofly Inc (acquired by AMEX GBT last October 9th, 2020), and of Baryon Capital Corporation. He is also an Angel Investor and a partner of Network Society Venture.
He holds a Doctor of Philosophy in Electrical Engineering and a Master of Science in Electrical Engineering from Stanford University and a Bachelor of Science in Electrical Engineering from the University of Surrey (England). Maurizio is a member of YPO Gold organization and an alumnus of Harvard Business School.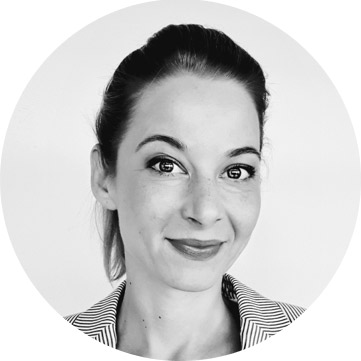 CRISTINA ZIMMERLI
MARKETING ADVISOR
Cristina has contributed to the success of born globals in Europe and Asia for more than 15 years. She has substantial experience in early stage consulting, building marketing and sales departments, fundraising and investor relations, as well as strategy and business development.
Cristina is specialised on fintech startups and DLT projects. She currently works with several blockchain projects in the field of STs, SDCs, cross-border payment and credit-sharing.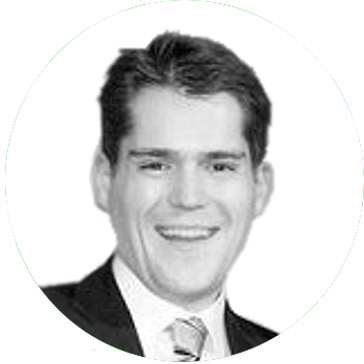 MATTHEW HOYLE
TALENT ACQUISITION
Mathew Hoyle is the founder of Matthew Hoyle Financial Markets, a highly successful headhunting firm specialized in the financial services sector. Matthew Hoyle is a member the Vaultex advisory board.
Matthew's firm is well known in the industry, and contracted by banks, hedge funds and all sorts of trading firms—for example; Tibra, Optiver, Tower Research, Citadel, Millennium Partners, amongst many others.