INTRODUCTION
Background – the rise of BTC
In 2017, the steeply climbing price of Bitcoin ("BTC") provided investors with significant gains and generated strong visibility for the broader cryptocurrency space. The digital currency started the year under US$1,000, increasing nearly 2,000% when it reached over US$19,000 on 16 December 2017.
 Analysts attribute the sharp acceleration of the price of BTC to a number of factors, including increased visibility and surging investment. As a result of the accelerating price of BTC and increased interest in cryptocurrencies, there was a direct impact on the BTC trading volume in terms of USD. According to CoinMarketCap, the 24-hour trading volume of BTC reached a high of over US$14 billion on 17 December 2017.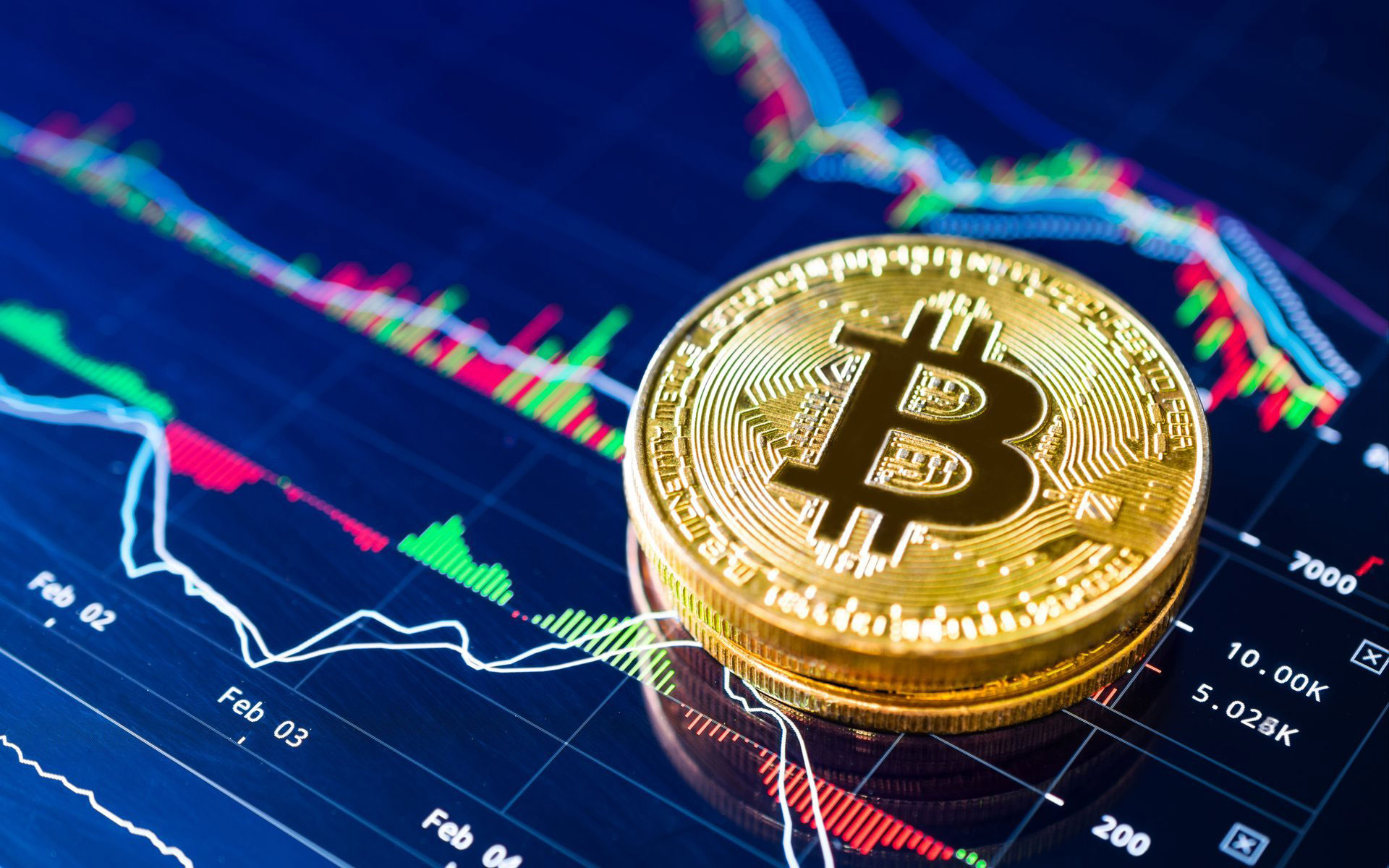 ICOs and utility tokens flood the market
With the increasing interest in BTC came a growth in the number of cryptocurrencies offered and traded, largely through initial coin offerings ("ICOs"), a crowdfunding strategy that allows start-ups to bypass traditional financing methods by issuing digital tokens to investors in exchange for fiat or existing cryptocurrencies with significant market capitalization. Following the success of BTC came experiments in altcoins, a cryptocurrency alternative to BTC, and tokens, a digital representation of a particular asset or utility. Utility tokens, which provide the holder with access to a service provided by the issuer's platform, proved to be the most popular form of tokens and fundraising by issuers.
In 2017, the cryptocurrency industry saw record-breaking growth: the total cryptocurrency market capitalization rose from over US$17.70 billion to over US$572.96 billion and the total number of cryptocurrencies offered on exchanges skyrocketed from 617 to 1,335. This growth translated into significant trading volumes; on 31 December 2017, the 24-hour trading volume for cryptocurrency was recorded at over US$12.89 billion and the monthly trading volume was recorded at US$472.61 billion.
Following the explosion of cryptocurrencies in 2017, namely by way of the creation of utility tokens via ICOs, 2017 became considered as the year of the utility token. In 2017 alone, there were 1,199 ICOs and the ICO market raised over US$7.3 billion.
The decline of the utility token and ICOs
Despite the promise of cryptocurrency and ICOs, according to ICOrating.com, 55% of all ICOs failed to complete their crowdfunding, a 5% increase from the first quarter of 2018, and only 7% of all announced ICOs were able to list on exchanges. The price of cryptocurrency and BTC reflected this failure; over the course of 2018, BTC prices fell drastically. As of 14 December 2018, BTC was just over US$3,300, a drop of over 82% from its height of over $US19,000 on 18 December 2017.
As a result of the number and failure of many ICOs, 2018 is considered to be the year that the mistake of the utility token and ICOs, the means by which they are issued, was realized. The low barriers to entry in this space have allowed many issuers to launch an ICO without having a viable product or proof of consent. In many cases, the utility token lacks a specific utility as the platform on which they are intended to be used is never launched. In these cases, the use case of tokens is hypothetical, and there are no guarantees that the utility will be realized, other than the promise of the individuals promoting the project. Even if the platform is established, ICOs fail due to the platform or product's lack of intrinsic value, inability of utility tokens to solve problems when applied to the real-world and lack of user adoption. Additionally, a number of ICOs failed for many of the same reasons companies fail – the issuers do not have sufficient knowledge and experience about the industry they are targeting, the applicable technology or the effective management of a business.
As a result of the loss in confidence and popularity in ICOs and utility tokens, as of 11 December 2018, the cryptocurrency market capitalization had dropped from US$572.96 billion of the previous year to US$108.36 billion. With increasing importance placed on regulations in a largely unregulated space and utility token sales from 2017 declining, both existing and new investors entering the cryptocurrency space have become more risk averse, looking for businesses that can offer strong, realistic returns.
2019 as the year of the security token
In the wake of 2017's failed utility tokens and ICOs, security tokenization, the method that converts legal rights to an asset into a digital security token on the blockchain, gained traction and popularity in the latter half of 2018. It is expected that 2019 will be considered the year of the security token, with the estimate that the market will be worth US$3 billion by the end of 2019 and as much as US$10 trillion by 2020. Security token offering ("STO(s)") are considered by many to be revolutionizing security markets and addressing many of the problems associated with traditional security trading.
Security tokens and asset tokenization
Through blockchain technology, anything that bears value can be tokenized, including traditional assets, such as equities, debt and futures, as well as alternative assets, such as commodities, goods, real estate, fundraising, credit, rentals, leases and creative products. Traditional assets, such as securities and debt, are offered through a STO, whereas alternative assets are offered through the tokenization process and the sale of security tokens representing such assets on a security token exchange.
STOs
Despite similar nomenclature, STOs and security tokens are not to be confused with ICOs and utility tokens or any other form of cryptocurrency. Although both a STO and ICO are offerings made by a company to a global pool of investors, through which investors purchase tokens built on a blockchain, the similarities stop there. ICOs are the sale of utility tokens, whereas STOs are the sale of securities.
In contrast to utility tokens created and offered through an ICO, which do not provide the holder with any rights or obligations, but rather access to a specific network, platform or service, security tokens offered via a STO are traditional securities backed by tangible assets, such as equity, debt, profits, or revenue of a company, and which offer legal rights such as voting or revenue distribution. A security token performs the same function as a conventional security, except that the investor's ownership of the share is represented through a digital token on the blockchain, rather than through a traditional share certificate. Security tokens are preferred to utility tokens as they are subject to federal laws that govern securities, providing investors with greater protection from fraud than offered by the utility token, which remains unregulated in most jurisdictions.
Security token exchanges
An essential component in the digital asset ecosystem are exchanges that can facilitate trading, therefore providing the security token marketplace with liquidity and security tokens with value. Currently, many existing cryptocurrency exchanges are not equipped to support security token trading. Additionally, the majority of exchanges do not have the licenses required for an exchange to trade security tokens. As such, existing and new market players are now focusing on launching licensed security token exchanges in order to address this gap and provide liquidity for the security token market.
Terminology
In this White Paper, the terms "security token", "tokenized securities" or "tokenized assets" refer to any form of token or tokens generated to represent an asset.
"Tokenization" (or any form of this phrase) refers to the process of tokenizing an existing asset on the blockchain.
SUMMARY
Vaultex
It was recently estimated that there are approximately US$256 trillion of 'real-world assets' currently available for tokenization. Recognizing the significant asset tokenization opportunity and the advantages of launching a licensed and regulated STO platform, security token and cryptocurrency exchange, ICO Capital Management Pte. Ltd. ("ICM") has established Singapore based Vaultex Pte. Ltd. ("Vaultex", or when referring to the Vaultex trading platform, the "Vaultex Exchange"), which will be available to initial trading by CTA Approved Investors and ultimately Vaultex Approved Investors (both, as defined below).
Vaultex will launch as an electronic securities exchange and platform through which spot gold bullion, other precious metals and commodities and assets will be tokenized, listed and traded. Vaultex will initially focus on the tokenization of spot gold bullion ("Gold Tokens") and it is intended that the Gold Tokens will be the first tokens available for trading in the second quarter of 2019. Following the listing of the Gold Tokens, Vaultex will undertake the tokenization of spot silver, spot platinum and spot palladium. It is Vaultex's intention to then tokenize futures contracts for precious metals tokenized on the Vaultex Exchange and to issue and index to a basket of precious metal tokens that can be traded and hedged against. If there is sufficient market demand at this stage, Vaultex will also facilitate the listing and trading of certain pairs of Exempt Cryptocurrencies (as defined below).
Upon receipt of the relevant licenses from the Monetary Authority of Singapore ("MAS"), Vaultex intends to operate as a platform for companies to list and subsequently trade a range of tokenized securities through STOs that may not otherwise not be attractive or feasible to list on the Singapore Exchange Securities Trading Limited ("SGX-ST"). Through the Vaultex Exchange, Vaultex provides issuers with access to a wider capital base and greater liquidity. Vaultex will also tokenize new and alternative financial instruments that contain features not found in the present market, allowing them to be listed and offered to Vaultex market participants. By innovating securities and alternative assets through blockchain technology, Vaultex will bridge the gap between off-chain and on-chain markets.
Through Vaultex, investors will be able to trade and store security tokens and cryptocurrency in a licensed and regulated environment, while able to trade over-the-counter ("OTC") directly with other Vaultex Approved Investors. Storage will be available offline in cold storage though a regulated, licensed custody provider.